Our benefits
Incomparably fast drinks cooling
Cold drinks at the touch of a button
Dry cooling
Energy efficient
Expected to be available in early summer 2024
Product information "Beverage cooler BEEZER"
BEEZER - Probably the fastest drinks cooler in the world.
Unlimited spontaneity: the BEEZER cools your drinks whenever you need them! 10x faster than your freezer: no more long waiting times! With the BEEZER, you can enjoy perfectly chilled drinks within minutes.
Unlimited spontaneity and no more fear of surprise guests! The BEEZER cools your drinks whenever you need them. No matter whether unexpected visitors are at your door, you want to throw a spontaneous party or you just feel like a cool drink.
Without tedious preparation, terribly long waiting times or the danger of the bottle bursting in the freezer, you can bring your drinks to the perfect drinking temperature in no time at all with the BEEZER. It allows you to enjoy the moment to the fullest without compromising. Be impressed by its particularly fast cooling performance and always be ready for spontaneous moments of enjoyment.
Revolution among bottle coolers with patented technology*
Cold drinks at the touch of a button at least 10x faster than a freezer
Tabletop unit with one cooling chamber for cans and bottles up to 0.75L
Efficient "on-demand" cooling with compressor cooling
Dry and clean cooling without water, ice or other aids
Intuitive user interface
High quality finish
Efficient compressor cooling with recirculating air circuit
Refrigerant R290
Climate class N, ambient temperature from +16° to +32°C
230 volts, 250 watts*
GS mark, protection class 2, CE*
Maximum capacity 0.75 litre bottle
Dimensions: width 25.5 cm height 44.0 cm depth 48.5 cm
Weight: 18.5 kg*
*Technical changes reserved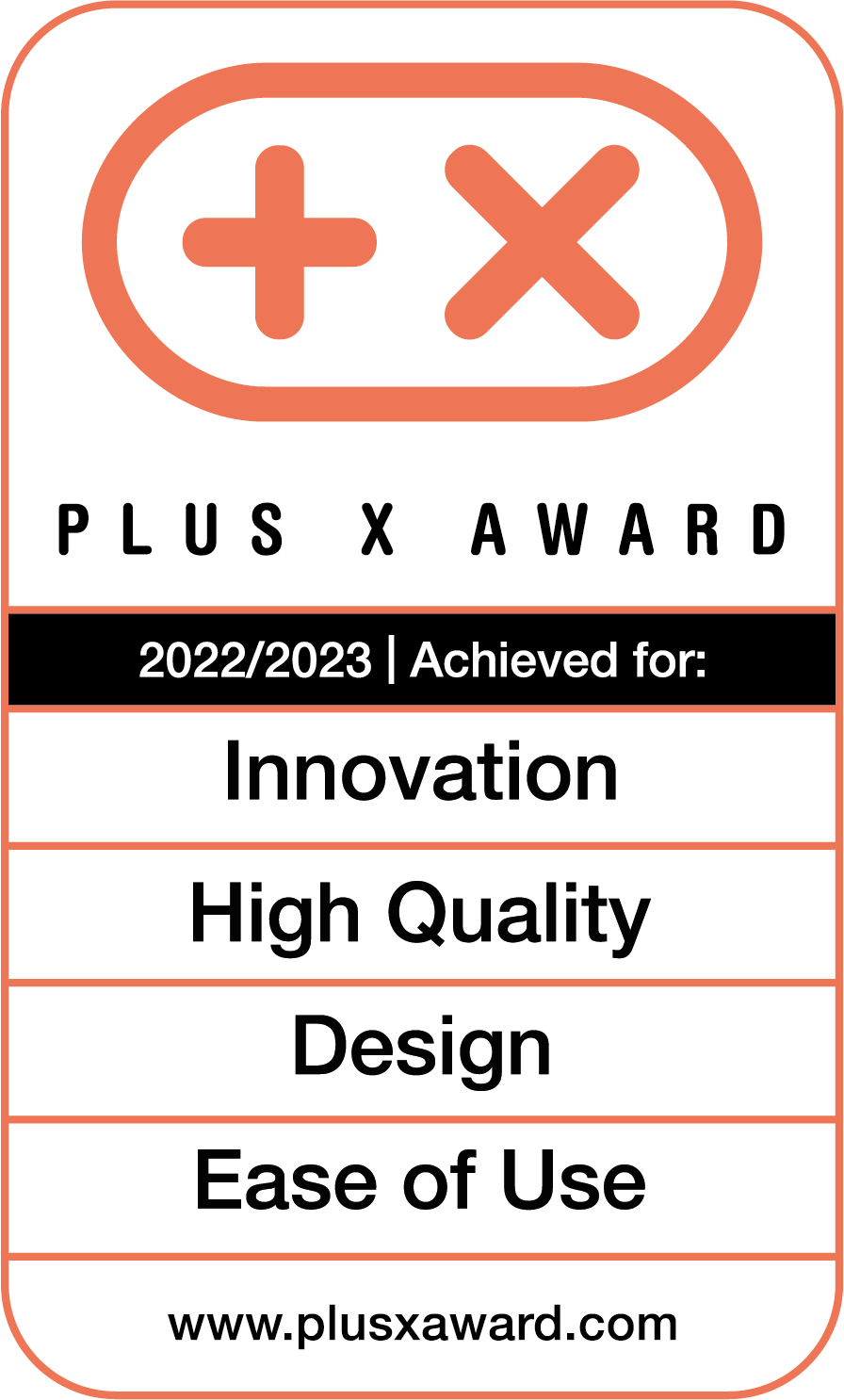 The BEEZER received the PLUS X AWARD in 2022 for its innovative technology, high quality, exceptional design and ease of use. This is what the PLUS X AWARD jury had to say: "The BEEZER comes up with an innovative technology, for which a patent has been filed worldwide, which enables cooling results like from an ice-water bath. The product, which was developed in Germany, meets high quality standards and, in addition to the innovative cooling technology and an extraordinary design by industrial designer Martin Dettinger, also convinces with a minimalist operating concept."
You might also be interested in
How may we support you?
Get in touch with us quickly and easily. One of our trained and experienced employees will be happy to assist you.